Mac Tech is manufacturer & supplier of Octagonal & Decorative pole, Decorative pole & other electric Decorative pole. Decorative pole are also known as street lighting poles. We are renowned Decorative pole manufacturer in Uttarakhand, Patna, Guwahati, Gurgaon, Indore, Odisha, Ghaziabad, Agra, Raipur, Lucknow, Kolkata, Jaipur, Pune etc. A decorative pole, also known as an ornamental pole or decorative lighting pole, is a type of utility pole that is designed with aesthetic considerations in mind. Unlike standard utility poles that serve purely functional purposes, decorative poles are intended to enhance the visual appeal of the surrounding area while still providing necessary utility services.
Decorative poles are commonly used in urban and suburban environments, particularly in parks, pedestrian walkways, plazas, and other public spaces. They are also employed in commercial areas, residential neighborhoods, and architectural landscapes where aesthetic appeal is important.
These poles are often crafted with intricate designs, ornamental elements, and visually appealing finishes to complement the overall theme or style of the area. They can be made from various materials such as cast iron, aluminum, steel, or composite materials. Some decorative poles may feature decorative bases, fluted shafts, scrollwork, or customized motifs that reflect local culture or historical references.
In addition to their aesthetic value, decorative poles may also accommodate lighting fixtures, banners, hanging baskets, or other functional elements that contribute to the overall ambiance of the space. The lighting fixtures on decorative poles may include ornate lanterns, globe lights, or other decorative luminaires that provide both illumination and visual appeal.
Decorative poles serve as a means to enhance the visual landscape, create a sense of identity, and promote a pleasant atmosphere in public spaces and streetscapes. They combine utility and artistic design to contribute to the overall aesthetics and character of an area.
Description :-
Product Details :-
Thickness
2 to 6 mm
Length
3-12metre
Type
Double Arm
We are manufacturers & suppliers of Decorative poles, Decorative poles & other electric Decorative poles.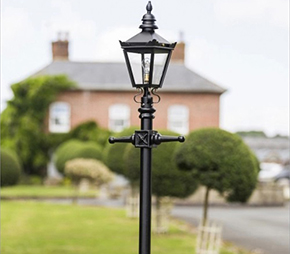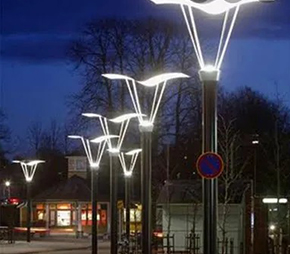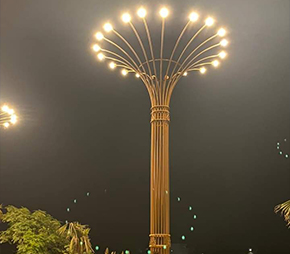 OUR NETWORK AREA
Decorative poles Manufacturer in Guwahati
Decorative poles Manufacturer in Kolkata
Decorative poles Manufacturer in Patna
Decorative poles Manufacturer in Ghaziabad
Decorative poles Manufacturer in Gurgaon
Decorative poles Manufacturer in Jaipur
Decorative poles Manufacturer in Uttarakhand
Decorative poles Manufacturer in Pune
Decorative poles Manufacturer in Indore
Decorative poles Manufacturer in Lucknow
Decorative poles Manufacturer in Odisha
Decorative poles Manufacturer in Agra
Decorative poles Manufacturer in Raipur
Decorative poles Manufacturers in Bhutan
Decorative poles Manufacturers in Nepal
Decorative poles Manufacturers in Bangladesh