Mac Tech is manufacturer & supplier of HT-LT Line Pole, HT-LT Line Pole & other electric HT-LT Line Pole. HT-LT Line Pole are also known as street lighting poles. We are renowned HT-LT Line Pole manufacturer in Uttarakhand, Patna, Guwahati, Gurgaon, Indore, Odisha, Ghaziabad, Agra, Raipur, Lucknow, Kolkata, Jaipur, Pune etc. HT-LT Line Pole stands for High-Tension Low-Tension Line Pole. It is a type of utility pole or electric power pole used in the distribution of electrical power.
HT-LT Line Poles are typically installed along roadsides or in open areas to carry electrical power lines. These poles are designed to support both high-tension (HT) and low-tension (LT) power lines. HT lines carry high-voltage electricity over long distances from power generation stations to substations, while LT lines distribute lower-voltage electricity from the substations to homes, businesses, and other consumers.
The HT-LT Line Pole is constructed using durable materials such as wood, concrete, or steel, depending on the specific requirements and local regulations. The pole is designed to provide stability and support to the power lines, even in adverse weather conditions. It may have cross arms or brackets attached to it to hold the power lines securely.
The HT-LT Line Pole plays a crucial role in the electrical distribution system, facilitating the safe and efficient transmission of electricity from the power source to end-users.
Description :-
Product Details :-
Thickness
2 to 100 mm
Length
6-20metre
Type
Double Arm
We are manufacturers & suppliers of HT-LT Line Pole, HT-LT Line Pole & other electric HT-LT Line Pole.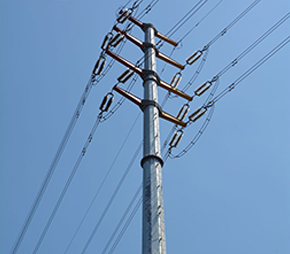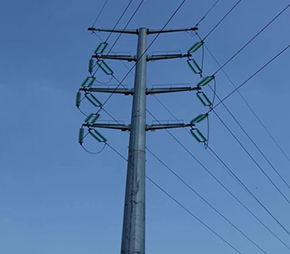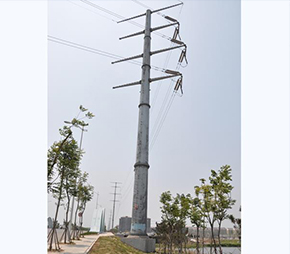 OUR NETWORK AREA
HT-LT Line Pole Manufacturer in Guwahati
HT-LT Line Pole Manufacturer in Kolkata
HT-LT Line Pole Manufacturer in Patna
HT-LT Line Pole Manufacturer in Ghaziabad
HT-LT Line Pole Manufacturer in Gurgaon
HT-LT Line Pole Manufacturer in Jaipur
HT-LT Line Pole Manufacturer in Uttarakhand
HT-LT Line Pole Manufacturer in Pune
HT-LT Line Pole Manufacturer in Indore
HT-LT Line Pole Manufacturer in Lucknow
HT-LT Line Pole Manufacturer in Odisha
HT-LT Line Pole Manufacturer in Agra
HT-LT Line Pole Manufacturer in Raipur
HT-LT Line Pole Manufacturers in Bhutan
HT-LT Line Pole Manufacturers in Nepal
HT-LT Line Pole Manufacturers in Bangladesh