Mac Tech is manufacturer & supplier of Stadium Mast Poles, Stadium Mast Poles & other electric Stadium Mast Poles. Stadium Mast Pole are also known as street lighting poles. We are renowned Stadium Mast Pole manufacturer in Uttarakhand, Patna, Guwahati, Gurgaon, Indore, Odisha, Ghaziabad, Agra, Raipur, Lucknow, Kolkata, Jaipur, Pune etc. A stadium mast pole, also known as a stadium lighting mast or stadium tower, is a tall structure installed in sports stadiums and outdoor arenas to support lighting fixtures for illuminating the playing area. These poles are designed to provide adequate and uniform lighting to enable sporting events and activities to take place during evening hours or in low-light conditions.
Here are some key features and characteristics of stadium mast poles:
Stadium mast poles are typically made of materials such as steel or aluminum to ensure durability and stability. They are engineered to withstand various weather conditions and the weight of lighting equipment attached to them. The height of stadium mast poles can vary depending on the size of the stadium and the lighting requirements. They can range from tens to hundreds of feet in height.
The primary purpose of stadium mast poles is to provide sufficient lighting coverage across the playing field or arena, ensuring visibility for both players and spectators. The lighting fixtures mounted on these poles are specifically designed to offer high-intensity illumination with minimal glare and shadows, allowing for optimal visibility and performance during sporting events.
Stadium mast poles may also incorporate additional features such as speaker systems, CCTV cameras, and signage boards to enhance the overall functionality of the stadium or arena. These poles are strategically positioned around the perimeter of the playing area to maximize lighting efficiency and minimize obstructions to the spectators' view.
Overall, stadium mast poles play a crucial role in creating a well-lit and visually appealing environment for sports events, enabling them to be conducted safely and effectively regardless of the time of day or prevailing lighting conditions.
Flag mast poles can contribute to a sense of identity, pride, and commemoration, serving as a symbol of unity and patriotism.
Description :-
Product Details :-
Thickness
3 to 8 mm
Length
12 to 40metre
Type
Ring
We are manufacturers & suppliers of stadium mast pole, stadium mast pole & other electric stadium mast pole.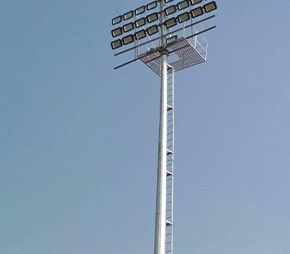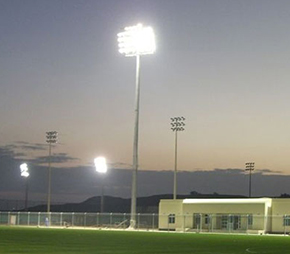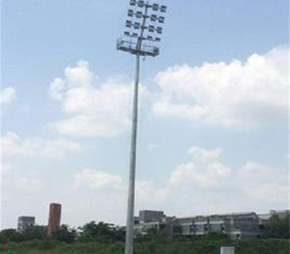 OUR NETWORK AREA
stadium mast pole Manufacturer in Guwahati
stadium mast pole Manufacturer in Kolkata
stadium mast pole Manufacturer in Patna
stadium mast pole Manufacturer in Ghaziabad
stadium mast pole Manufacturer in Gurgaon
stadium mast pole Manufacturer in Jaipur
stadium mast pole Manufacturer in Uttarakhand
stadium mast pole Manufacturer in Pune
stadium mast pole Manufacturer in Indore
stadium mast pole Manufacturer in Lucknow
stadium mast pole Manufacturer in Odisha
stadium mast pole Manufacturer in Agra
stadium mast pole Manufacturer in Raipur
stadium mast pole Manufacturers in Bhutan
stadium mast pole Manufacturers in Nepal
stadium mast pole Manufacturers in Bangladesh